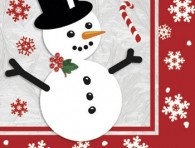 December 24
Whether you have snow, or sunny beaches and palm trees….Merry Christmas! Here is my favorite Christmas song to share with you!
CHRISTMAS ALL OVER THE WORLD (click to play song)
by "The Torpedoes". All songs Morris & Scott. © Lite Days Music. All songs BMI © 2001. Fast Fuse Records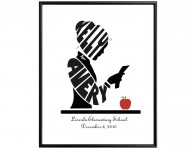 December 18
This Personalized Teacher Print is a perfect way to honor your favorite teacher.  It's very common for people who request this silhouette print to include a special quote beneath her desk. These are the touches that make this a unique, personalized gift that can only come from you. Is your teacher a guy? No problem, there is also a Personalized Male Teacher print in my shop.